When ordering a bespoke or MTM suit, many people consider the choice of lining a secondary detail or just an aesthetic matter. However, for those who may not know, in tailoring, linings are a functional and essential part of a garment rather than a decorative one.
At the beginning of its use, the lining was an exclusive prerogative of the rich classes, born to make the garments more comfortable and softer to wear.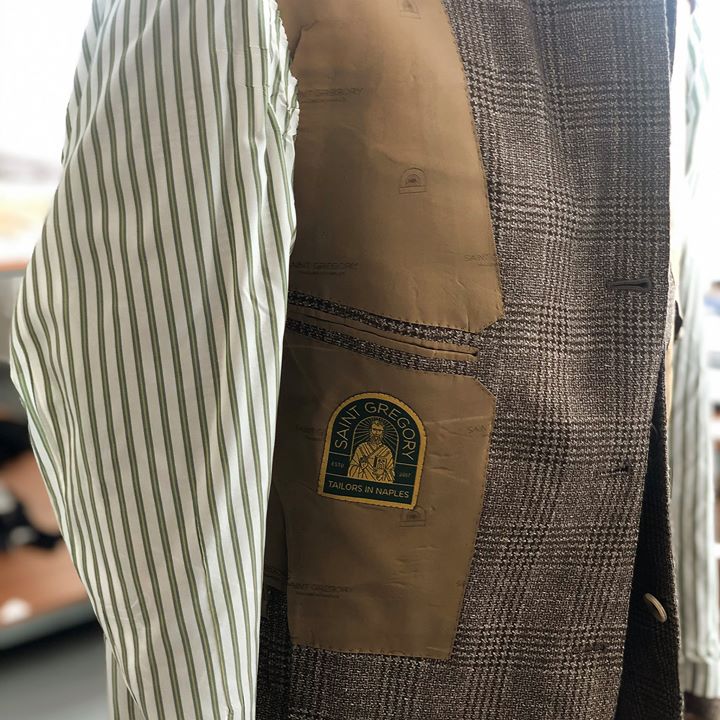 Besides conferring a neat appearance, a high-quality lining is an essential part of a high-hand garment. They are used to:
–
protect the fabric
from the direct touch with the skin, preserving the garment in time.
–
improve the wearability
of the garment, allowing the body to move more freely. In handmade tailoring, the sleeves and body are lined separately and with different materials in order to improve even more the fitting of the garment.
–
improve the quality
of the garment and its aesthetic value.
One of the most important characteristics one should consider about the lining is the material it is made of. We only use
100% Cupro Bemberg
lining, a natural origin fiber that wicks sweat and humidity away. Bemberg is also anti-static and anti-cling for a more comfortable wear. Moreover all our exclusive linings are yard-dyed and not piece-dyed, being wash and sweat resistant. The customer may choose from a wide selection of colors from our style book,
exclusively produced in Italy for Saint Gregory Tailors in Naples.
If a polyester lining is used inside a jacket, having a breathable wool exterior becomes pointless. Polyester does not allow moisture to escape and evaporate, turning the garments into a sauna.
Last but bot least, Bemberg Cupro is also good for the environment, being a biodegradable fabric produced using a renewable resource.
Saint Gregory Tailors in Naples is committed to ensuring the best quality for its customers preserving the old Neapolitan tailoring tradition. For any info please feel free to contact us at the following addresses:
– Business inquiries: Ennio Collaro Valente ennio.collaro@saintgregory.it
– Export sales and orders Marialisa Pergolesi marialisa.pergolesi@saintgregory.it