When somebody does a job for passion there is not a real need for a vacation, however here we are! It is time to take a break and go on holiday. As we previously announced Saint Gregory will be closed from Saturday the 07th August to Sunday the 22nd August after one year of passionate work.
On this occasion, we should take the opportunity to say thank you to all our beloved customers: the past months, marked by the first events arranged after the pandemic emergency, were really important for us. We had the opportunity to meet again in person and we are grateful for the hospitality you all showed to us. Three were the occasions that made it finally possible to do what we love more: to make amazing and unique handmade suits for our customers.
The very first trunk show after the pandemic took place in May in the fascinating atmosphere of Budapest in collaboration with Ádám Bihari, our dear friend of Sprezzatura by Bihari, Saint Gregory official retailer in Budapest. A swab before leaving Italy and we were ready to meet old and new customers respecting all the safety instructions. A climate of happiness and enthusiasm was breathed during two days of countless appointments. We were sure we were in the right place.
What's better than our country to express the concept of craftsmanship and manufacturing? The success of the event in Budapest gave us the push needed to arrange the very first event in Italy for Saint Gregory. Guests of Mr. Raffaele Panarelli, the tailors of Saint Gregory could bring their Neapolitan tailoring in his elegant boutique in the historic centre of L'Aquila. In collaboration with Mr. Eugenio Boggio of Fratelli Tallia di Delfino and with the excellence of their fabrics we were able to raise customers' awareness of the value of traditional tailoring; the accessorizes of Lorenzo Ferrari were the icing on the cake. The dear Adam joined us from Budapest, aware of the importance of such an event, a mix of culture, style, and taste that we can't wait to start arranging again once we came back in September.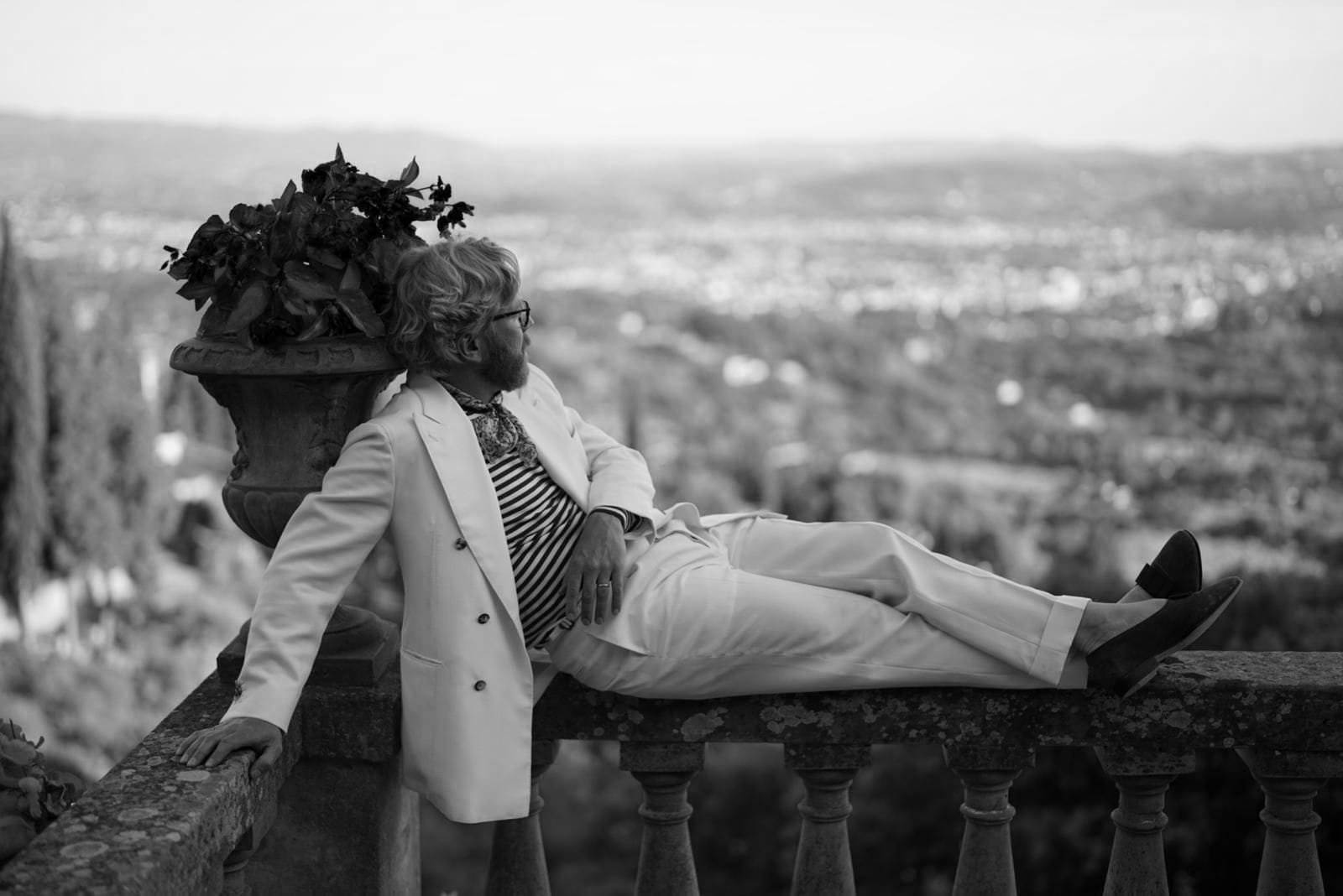 Last but not least, Pitti 100. A very different edition compared to the previous ones, however still an occasion to meet friends and customers while finally enjoying a drink together at Harry's bar. One thing is sure, what we were breathing all together was hope. The covid emergency has been going on for months, but we are finally starting to see a light at the end of the tunnel. Do you agree?
We look forward to coming back to work on all the projects we have in mind in order to offer only the best, always. Stay tuned to know more.
We wish you all a stylish summer!
Saint Gregory Team